Mantim Lee
President, Class of 2017
Mantim is a rising junior majoring in Economics. Before coming to UChicago, Mantim studied in Queen's College and Li Po Chun United World College of Hong Kong. He used to be part of the Hong Kong National Swimming Team, and won the national champion title representing UChicago in the US NCAA Swimming Championships 2015. In his free time, Mantim enjoys hanging out with his friends, eating, reading and playing piano. Apart from swimming, he is involved in The Blue Chips Investment Club on campus, and also loves playing basketball, hiking, kayaking and cross country running. Staying in Max Palevsky dorm during first year, he now lives on 54th Street and Maryland. He is excited to get to know all of you and answer the questions you have!
Joey Wong
Vice President, Class of 2018
Joey is a rising second year majoring in Psychology and potentially, Comparative Human Development. She was born and lived in Hong Kong all her life, having studied in Diocesan Girls' School. Besides HKSA, Joey is involved in University Theater, Equestria, and China Care. In her spare time, she enjoys exploring Chicago with friends, going on culinary adventures, and painting. She stayed in Burton-Judson Residence Hall in her first year and now lives on 54th Street and Woodlawn. She loves meeting new people so feel free to talk to her!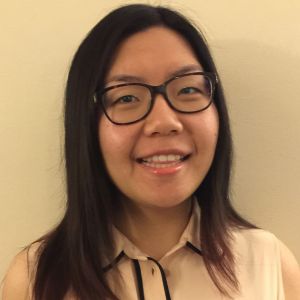 Wonna Wen
Social Chair, Class of 2018
Wonna is a second year majoring in International Studies. She was born in Guangdong, China but lived in Vancouver, Canada for most of her life. Prior to coming to UChicago, she attended West Point Grey Academy in Vancouver for ten years. She is a member of China Care, the MODA blog, and the Japanese Animation Society. Having spent the first-year as part of Henderson at New Grad, she is now living off-campus. Her favourite books are This Side of Paradise and Ender's Game. In her spare time, Wonna enjoys discovering new Chinese, Japanese, and Korean pop/rock/indie music, scrolling through fashion and design blogs, and hunting down Chicago eateries to amass her personal foodie photo gallery.
Leighton Mok
Webmaster, Class of 2018
Leighton Mok is a second year majoring in Economics and Music. Born in Hawaii but raised in Hong Kong, he enjoys playing tennis, playing poker, and watching opera in his free time. On campus, Leighton is involved in a String Quartet, the Taiwanese American Student Association, and the International Leadership Council. Meanwhile, Chicago has a lot of great restaurants so he can't wait to visit them all with members of HKSA. Leighton is also a movie buff (Hong Kong movies as well!), so feel free to message him if you need a movie buddy.
Joshua Lam
Secretary, Class of 2018
Joshua Lam is a second year majoring in Economics and Public Policy. He was born in Australia but raised in Hong Kong. When Joshua is not studying for the next midterm or working on an assignment in the Reg, he can be found bingewatching movies, bingelistening to podcasts, bingedrinking coffee, or convincing myself to go to the gym after doing the aformentioned. Outside school, he is involved in teaching financial literacy at local schools for Moneythink, a national non-profit. Joshua is also an active member of Alpha Kappa Psi, the business fraternity on campus. Joshua loves getting to know new people, and he hopes to make HKSA into a welcoming and vibrant community this school year.